DogSpace Lucky extending Pet gate, black
Wall-mounted
With DogSpace Lucky you can easily create personal space for your four-legged friend. A personal territory where he or she can take a break from sniffing, chewing, and dribbling upon the many exciting things in your home.

You can also use the pet gate to shield your furry family member from areas in your home - or your shoes from a nosy little pup that just wonders how your sneakers might taste.

DogSpace Lucky is a pet gate with a flexible and light design that can be adjusted to fit into any opening between 62.5-106.8 cm/24.7-42 inches. With the quick release function, you can easily remove the gate completely when necessary only leaving behind the wall mounts.

This pet gate easily opens both ways with just the use of one hand. Family members with paws won't be able to open the gate though.
DogSpace Lucky extending Pet gate, black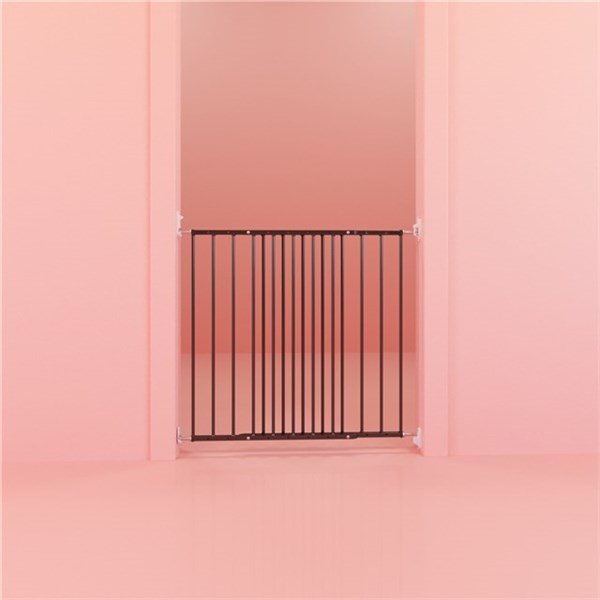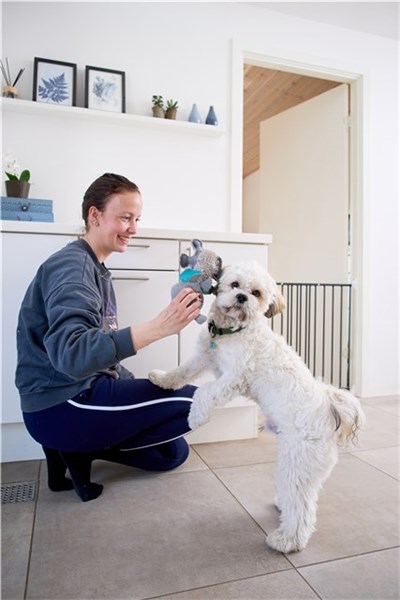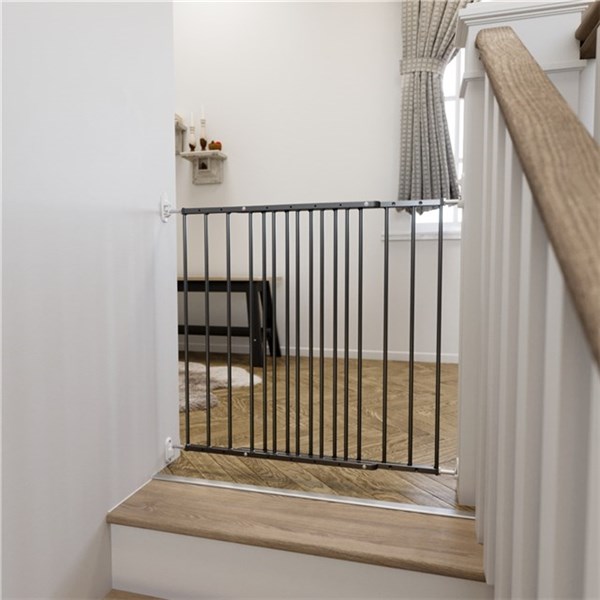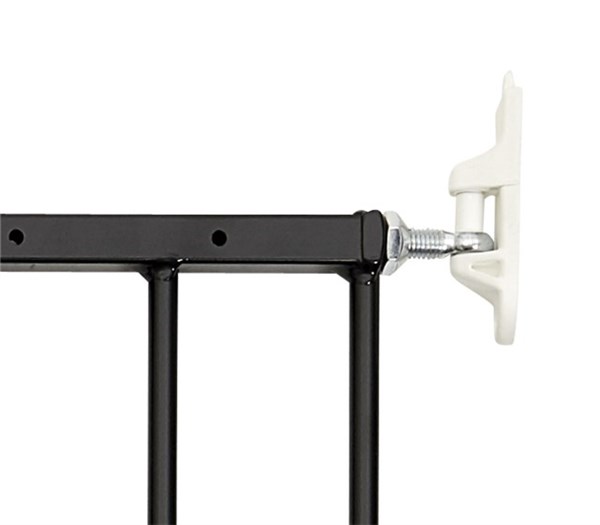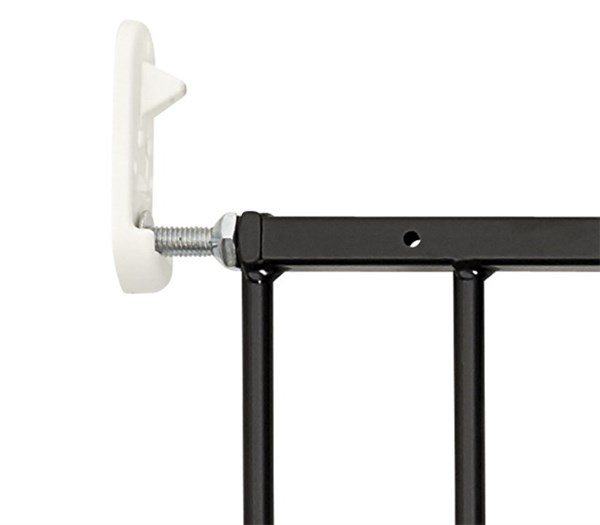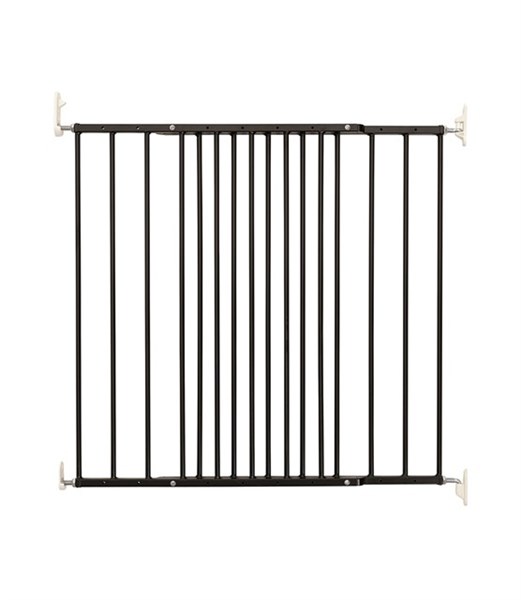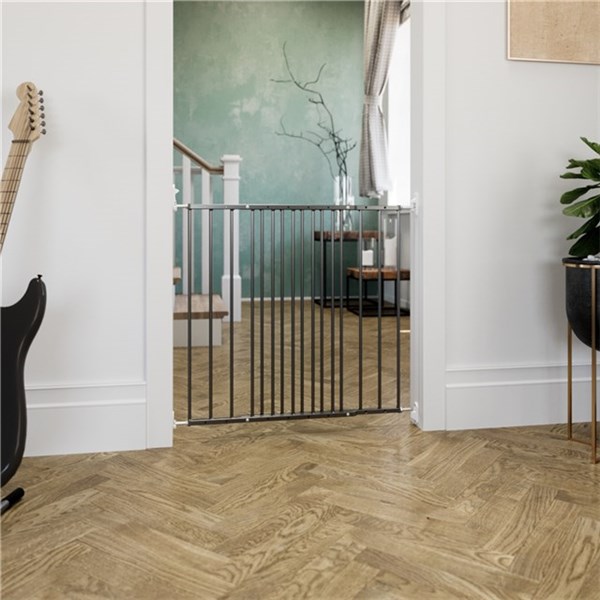 Specifications
Type of mounting
Wall-mounted
Door Opening Minimum
62.5 cm / 24.61"
Door Opening Max
106.8 cm / 42.05"
Distance Between Bars
5.5 cm / 2.17"
Product Material
PE (Polyethylene) and powder coated steel
Color
Black
Product Number
# 500823
Features
A pet gate specially bred to fit perfectly in door frames or at the bottom or top of stairs.
The quick-release feature makes it easy to temporarily remove the pet gate for easy vacuuming of dog hairs and other puppy parent jobs.
Easily opened with just one hand, but quite hard to open with paws - no matter if your dog uses one, two, or all four.