DogSpace Molly flexible Pet gate, black
Wall-mounted
Shield your four-legged family member - and your home - from many risks with a pet gate.

Dogs are naturally curious and love to sniff, chew and taste almost anything they come across - especially puppies and young ones. That's what they do - and we love them anyway.

But sometimes your dog or your home and interior might need a little break as well from all the exploring.

With a pet gate, you can create personal space for the little bugger a well-deserved sense of security. His or her own little territory where there's space to romp around without any risks to your dog or your home.

DogSpace Molly is a pet gate with an extra-wide opening. The flexible wall mounting system lets the gate open both ways in its entire length for easy passage. The pet gate can even be opened with just one hand (but not with paws).

The swivel mounts and joints make it possible to mount DogSpace Molly in any opening between 67-105.5 cm/26.4-41.5 inches - even at odd angles. With a quick-release system, the pet gate can easily be mounted or removed when necessary.
DogSpace Molly flexible Pet gate, black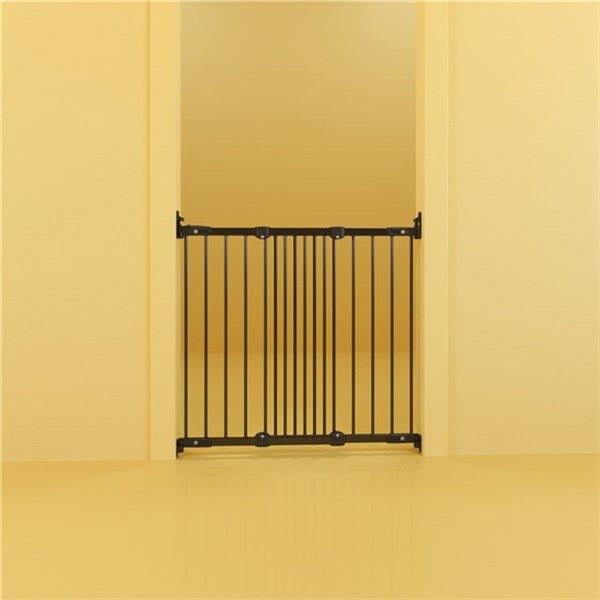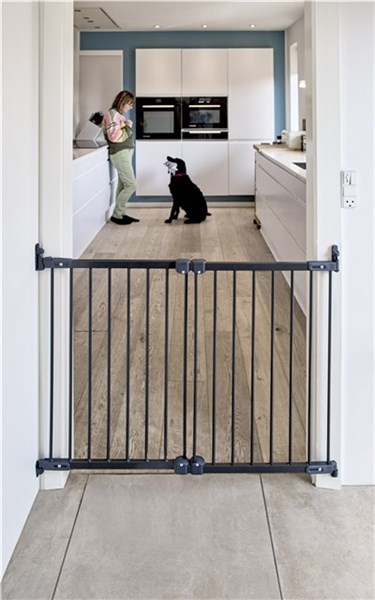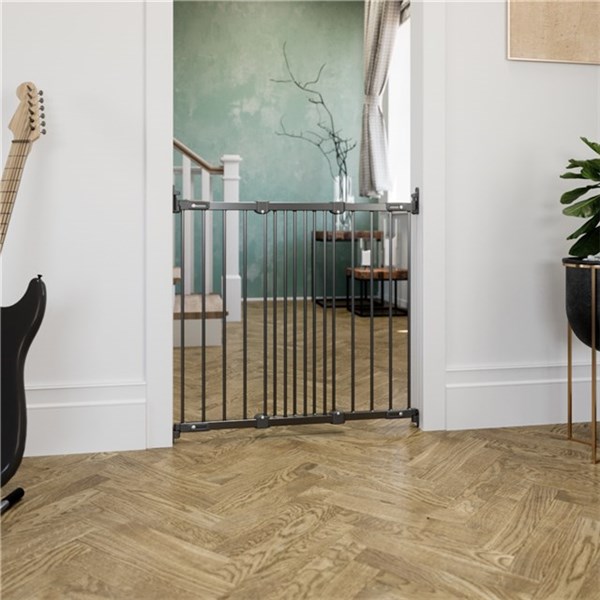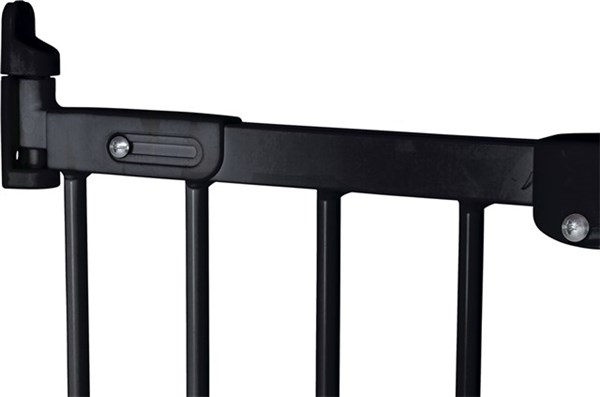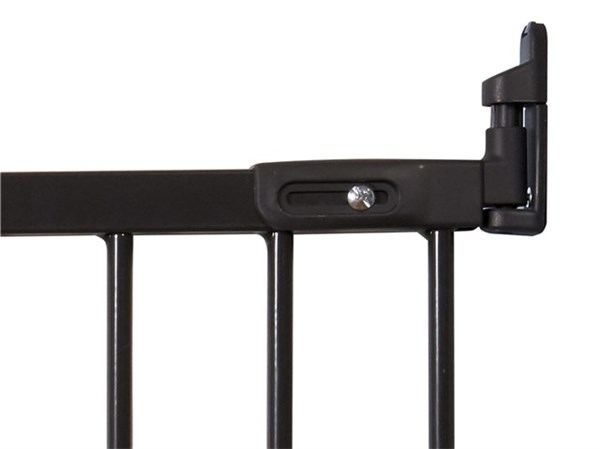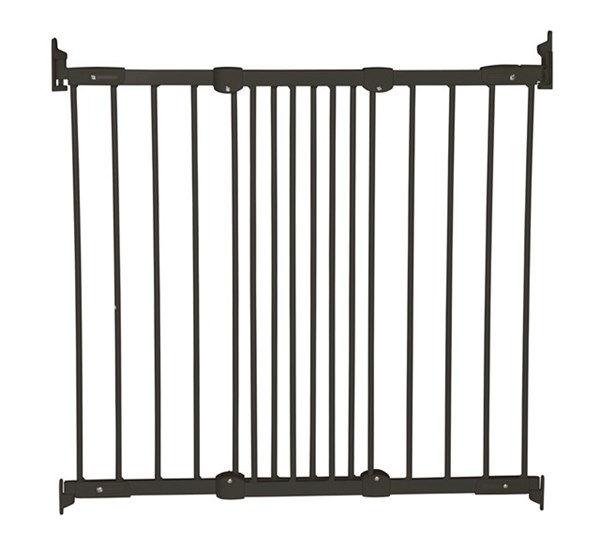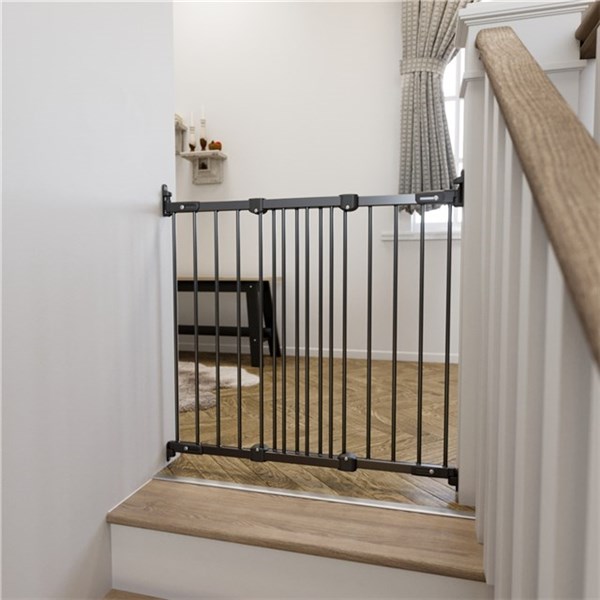 Specifications
Type of mounting
Wall-mounted
Door Opening Minimum
67 cm / 26.38"
Door Opening Max
105.5 cm / 41.54"
Distance Between Bars
5.4 cm / 2.13"
Product Material
PE (Polyethylene) and powder coated steel
Color
Black
Product Number
# 500806
Features
A pet gate specially bred to fit perfectly in door frames or at the bottom or top of stairs.
The quick-release function makes it easy to temporarily remove the pet gate for easy vacuuming of dog hairs and other puppy parent jobs.
Special mounts let you install this pet gate inside in a straight line, in a u-shape, diagonally, and any other odd angle. Yes, the mounting possibilities are almost as many as there are cute puppies.
Easily opened with just one hand, but quite hard to open with paws.
Opens both ways - just like a happy dog's tail wagging back and forth all day long.